With the orange button (see above) *Translate* all information into English and many more languages etc.etc.
De Hippomundo "Power Value" Ranking.
Er bestaan verschillende manieren om de invloed van een dekhengst te berekenen: prijzengeld van alle nakomelingen, gemiddelde prijzengeld van de nakomelingen, winstpercentage van de nakomelingen, … Hippomundo lanceert de Hippomundo Power Value waarin het niveau van alle nakomelingen wordt berekend.
In de leeftijd categorie van 8 -12 jaar scoort de door Cees Klaver gefokte hengst Big Star Jr K Z ( Big Star x Krista), met een minimum van 25 nakomelingen in de leeftijd van 5-8 jaar, de beste internationale resultaten de eerste plaats.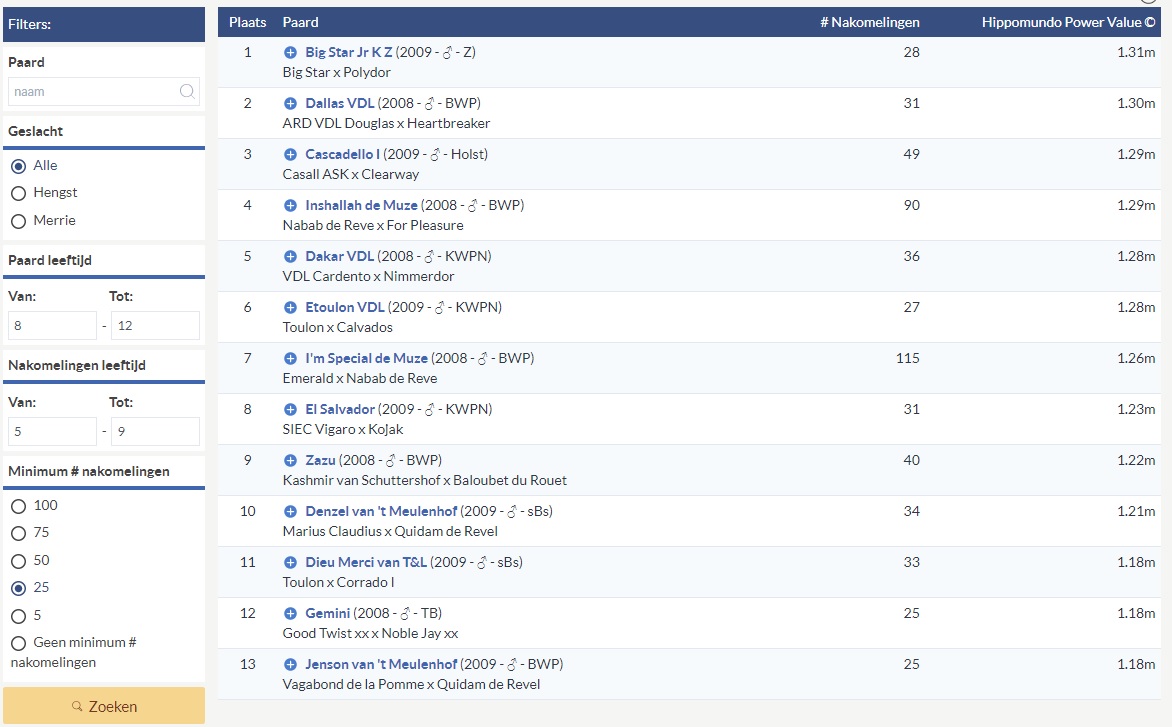 Voor meer info over nakomelingen van Big Star Jr K Z belt u met Cees Klaver telefoon +31651446161 of mail naar  stalklaver@horsevideo.nl
Jump off day🏎 Big Star jr kz 1.35m final CSI Kroneberg

Geplaatst door Michael Greeve op Maandag 9 april 2018